Restrictions and quarantine compulsions had left travel lovers with dampened spirits for the last year and a half. However, with easing restrictions and higher vaccination rollouts, travel planning is climbing back up in people's priority ladder. Revenge travel – traveling to break the monotony of having spent a long time indoors – is fast emerging as a trend among consumers.
A Global Travel Trends Report by American Express [1] shows that 76% of respondents are busy creating wish lists for future destinations. Further, November and December 2021 reservation volume is already higher than it was in both 2019 and 2020, a report from The Washington Post [2] states.
Adding to this, the rapid pace of digital transformation is fueling further growth. According to the World Economic Forum's Digital Transformation Initiative (DTI), from 2016 to 2025, tourism digitalization is expected to create up to $305 billion in value, and generate benefits worth $700 billion for customers [3].
The rise of research-oriented consumers
While innovation propels the travel industry forward, consumer behavior also continues to evolve with newer technologies. Travelers consider the online planning phase itself as a thrilling part of their trips, according to a Google report [4]. The report further elaborates that a typical traveler engages with over 500 touchpoints during their research for an upcoming flight.
For brands, these research-driven purchase journeys present an opportunity to engage with customers. Solutions like SitePlug offer innovative products that have emerged as handy assets in this scenario.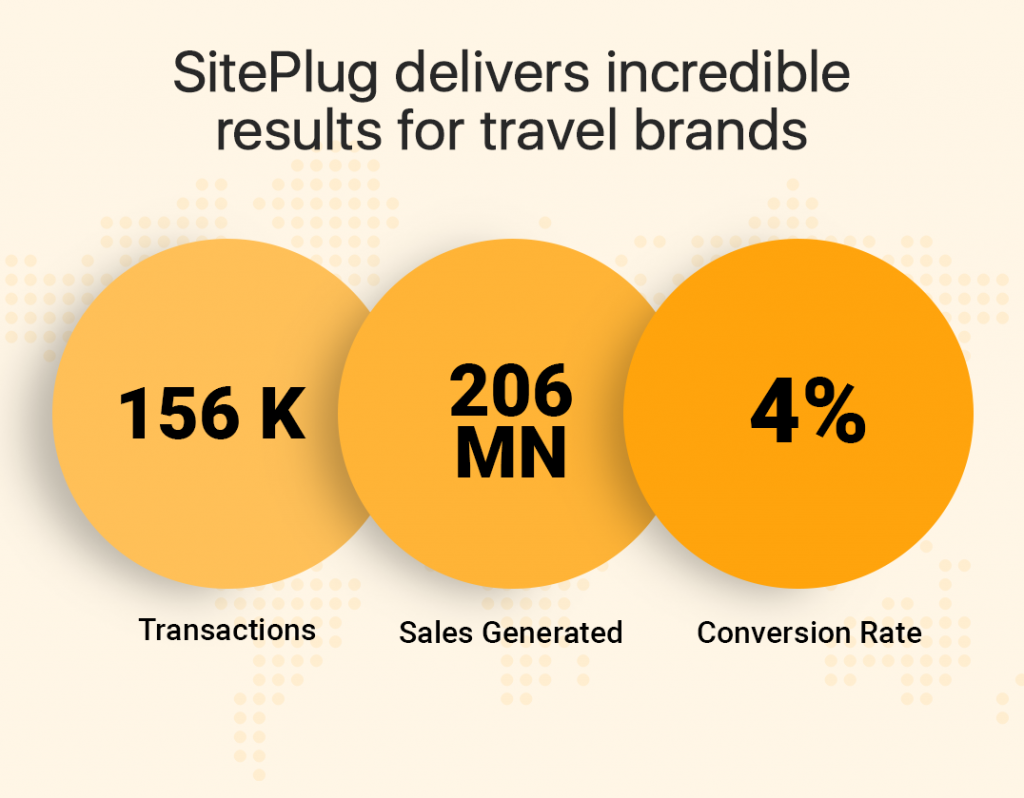 Getting travelers to complete their online journeys
SitePlug delivers impressive results through an array of products that help brands with a seamless purchase journey. For instance, its Site Discover product helps high-intent users discover brands by assisting travel brands to be present throughout a customer's purchase journey. As travelers research online, Site Discover nudges them towards a travel company's purchase page using widgets, coupons, banners, or email inserts.
Once travelers narrow down their consideration to an OTA, they usually type its name in the search box. However, inadvertent spelling mistakes turn these high-intent travelers away to 404 error pages or malicious websites. The travel company loses out on precious revenue and even faces a reputation loss. This is where SitePlug's Site Direct solution comes into play. It recognizes users' spelling mistakes and directs them to an OTA's correct website. This improves conversion rates and delivers better efficiency of the marketing budget.
Site Suggest is another SitePlug product that smartly improves marketing outcomes. When a user types a travel brand's name in the search box, the Site Suggest algorithm intelligently suggests the brand's website link. This makes a complicated purchase journey simpler and faster by bypassing the search page altogether. The result? An enhanced experience for the user and better marketing results for the brand.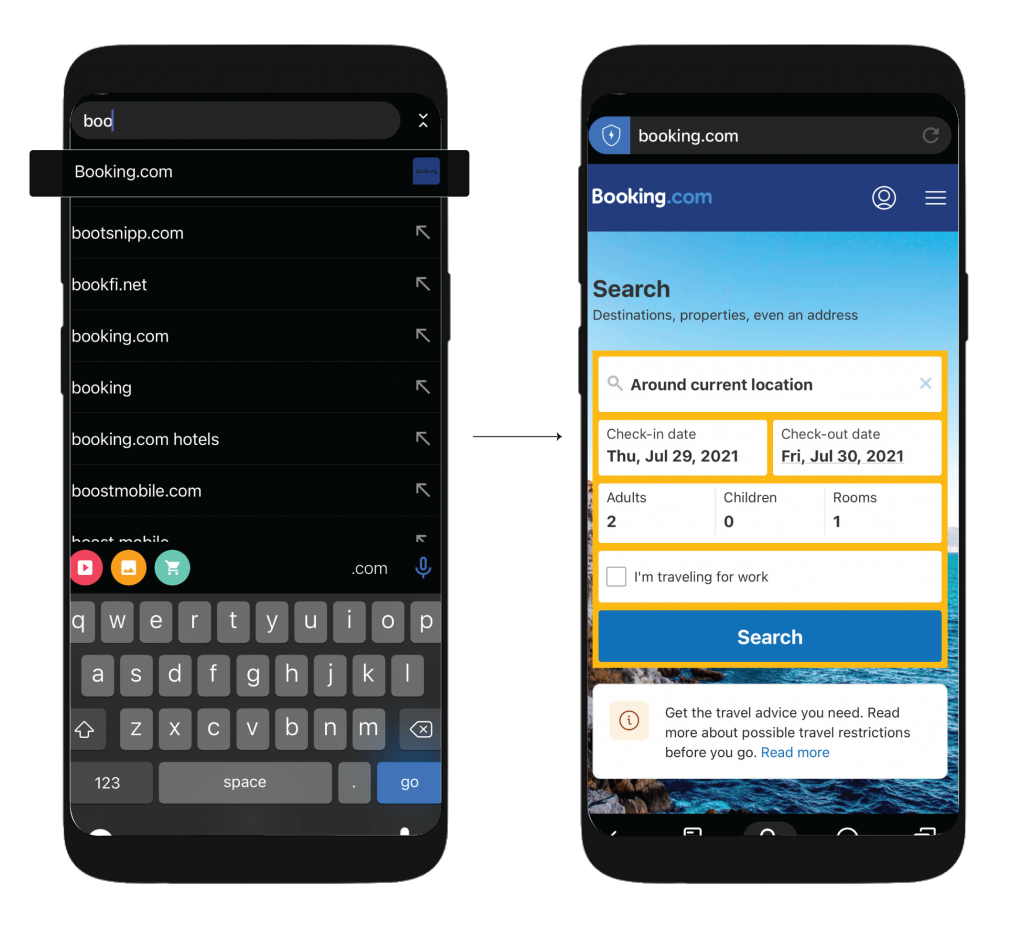 Here's a look at the conversions & sales figures travel brands have generated with SitePlug:

How SitePlug spells growth for travel brands
Be it offering solutions for travel reservations, hotel bookings, or price comparisons – global brands have chosen SitePlug as their preferred partner. Notable OTAs using SitePlug to scale up their reach are Tripadvisor, Priceline, Booking.com, Kayak.com, Trip.com, and HotelsCombined. Other brands like Etihad Airways, Qatar Airways, KLM Dutch Airlines, Hawaiian Airlines, Iberia Airlines, Avianca Airlines, Entertainment, Caesars, Choice Hotels, Best Western, Radisson in Airlines, and Hotel segment have leveraged SitePlug's offerings to improve their conversion rates and drive incremental sales.
In conclusion, travel marketers would do well by partnering with SitePlug to fuel greater growth through seamless customer journeys that drive better conversion rates.
[1] https://www.americanexpress.com/en-us/travel/discover/get-inspired/global-travel-trends
[2] https://www.washingtonpost.com/travel/tips/holiday-travel-covid-delta-variant/
[3]https://reports.weforum.org/digital-transformation/wp-content/blogs.dir/94/mp/files/pages/files/wef-dti-aviation-travel-and-tourism-white-paper.pdf
[4]https://www.thinkwithgoogle.com/intl/en-apac/marketing-strategies/data-and-measurement/travel-digital-marketing-automation/ 
Interested in exploring how SitePlug can help drive incremental sales for your brand? Fill the form below to know more about our products.