Marketers need to get acquainted with customer journeys to understand customer expectations, and to fulfil them successfully. A McKinsey study [1] states that a satisfying customer journey can lift revenue by up to 15% and lower the cost of serving customers by up to 20%.
Importance of content commerce
Each e-commerce user creates a unique buying journey – reading reviews, hunting for deals and, eventually, making a purchase. A closer look reveals that more often than not, it's content that is the common driver among these seemingly different touchpoints. This makes content commerce an even more important practice for the times we are in.
Content commerce refers to smartly leveraging content to deliver a seamless user experience and, thereby, to attract customers. As evident from a Hubspot research study [2], 70% of marketers are already actively investing in content commerce.
Mapping the e-commerce customer journey
Broadly, an e-commerce buyer goes through three buying stages:
Awareness: This is when the buyer becomes aware of the product. It could happen while chatting with a friend, an influencer's recommendation or seeing an ad on social media.
Consideration: At this stage, the user's engagement level increases markedly. Analysing this reveals insights about which products rank high in terms of customers' interest and which ones need a marketing push.
Conversion: At this stage, the user is assured of a product's quality and plans to make a purchase. At this stage of a customer's purchase journey, there is a risk of the buyer being distracted by competitors' products through better deals or search listings or even landing on an error page due to misspelling. This leakage can be prevented by using the right tools on content to commerce.
Supporting a customer's journey with engaging content
Engaging content is central to handholding today's search-savvy users throughout their customer journey. Users expect brands to assist them with appropriate content along their customer journey [3]. Content commerce has grown as a widely accepted strategy among marketers to deliver a valuable customer experience.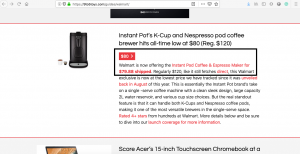 The days when marketers could focus solely on impressions, clicks, and conversions are far behind us. Today, they need to understand users' intent that can deliver long-term growth. Brands have responded to this need by using new media channels like social media, listicles, and user-generated content to engage with users.
Once a product is within a user's consideration radar, bottom-funnel strategies help brands guide the user to the purchase doorstep. Content tools like blogs, emails, search engine optimization (SEO), search engine marketing (SEM), and coupons, enable marketers to help users in the final leg of their journey. With a host of benefits on offer, it's about time marketers invested in a robust content commerce strategy to boost sales. 
[1] https://www.mckinsey.com/industries/retail/our-insights/the-three-cs-of-customer-satisfaction-consistency-consistency-consistency#
[2] https://cdn2.hubspot.net/hubfs/53/tools/state-of-marketing/PDFs/Not%20Another%20State%20of%20Marketing%20Report%20-%20Web%20Version.pdf?_ga=2.227161245.1015472426.1625038338-827947811.1625038338
[3] https://www.thinkwithgoogle.com/feature/search-intent-marketing-funnel/?_ga=2.221254622.73149219.1625121933-426971182.1625121933#/
Interested in exploring how SitePlug can help your brand with content to commerce strategy? Fill the form below to know more about our products.