Both Black Friday and Cyber Monday 2022 were record-breaking days for online retail. On Black Friday, consumers spent $9.1 billion online—a 2.3% increase over 2021. Just days later, consumers broke Cyber Monday records, spending $11.3 billion, representing a 5.8% YoY increase.
2022 trends suggest social buying is skyrocketing and people are spending more money online than ever before.
We've put together a few facts and figures to shed light on what's happening this holiday season.
Social Media Marketing is the New Window Shopping
Deloitte research says 60 percent of Generation Z (born from 1997 to 2012) and 56 percent of millennials (1981 to 1996) will do at least some holiday shopping on TikTok, Instagram, YouTube or similar apps in 2022.
Spearheaded by TikTok, the social commerce market is surging, with a dual increase in the number of social commerce buyers and how much the average user spends. In fact, by 2025, over 114 million users will spend an average of nearly $1,000 a year on social purchases.
Social media is a key starting point as 6 in 10 shoppers say they get "inspiration and ideas" from social media, according to a global survey by the IBM Institute for Business Value.
But it's not just Gen Z and millennials. The IBM survey found that people of all generations—including Generation X and baby boomers—have embraced social media to research purchasing decisions.
What's trending on TikTok reflects what the world wants to buy. From fashion to music to athletics, TikTok trends help users discover products for themselves and gifts for others.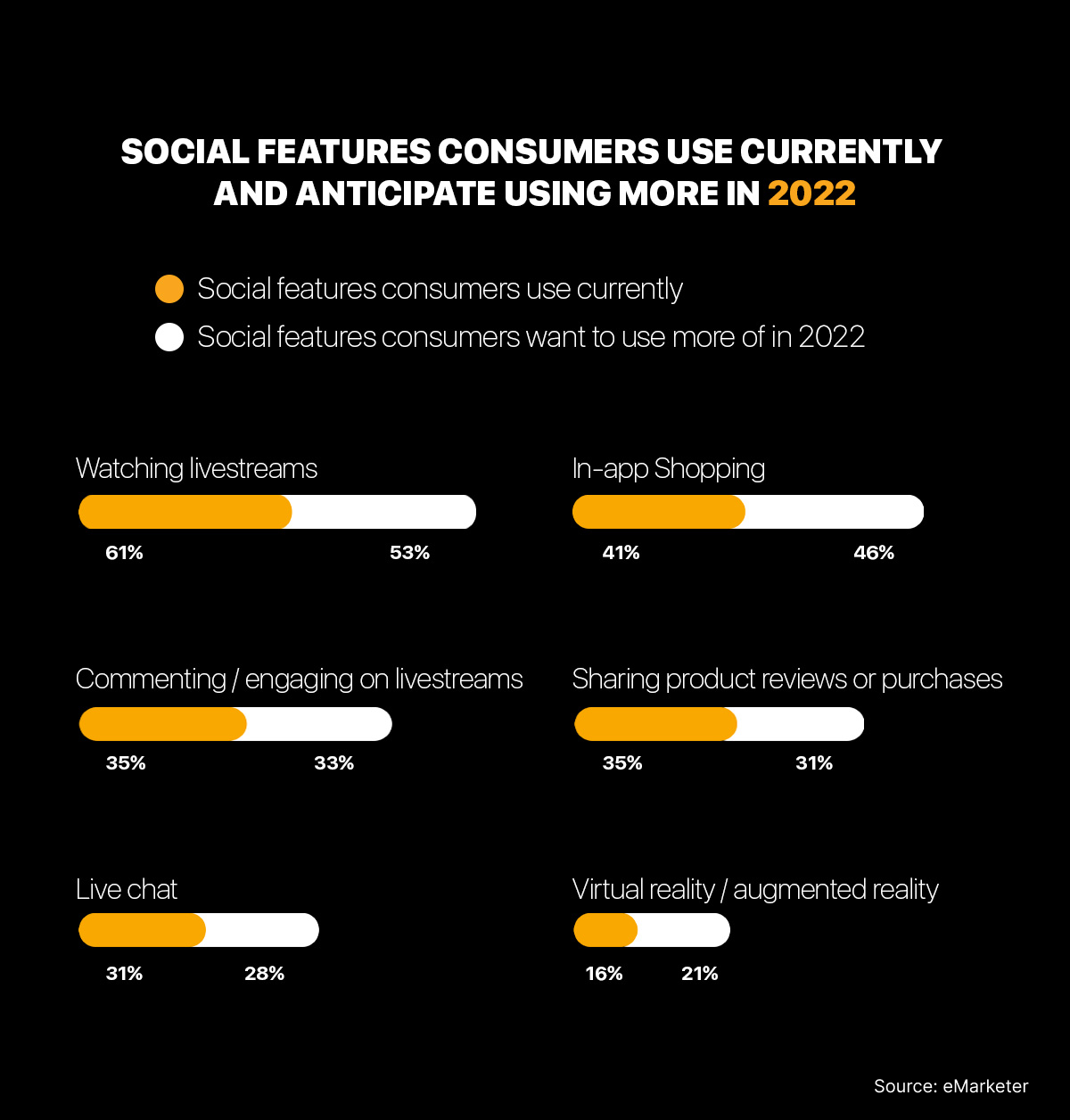 Meeting the Market Through Multi-Channel Sales
While mobile shopping is important, multi-channel sales are essential. Multi-channel refers to the use of several media channels—like email, social media, display ads and more—for spreading marketing messages. Using multiple channels increases consumer touchpoints for a more comprehensive campaign.
In fact, 2022 statistics show that 54% of buyers used at least five channels to search for presents over a typical two-day period. But it's not just about finding what's hot. It's also about finding a deal. Additional 2022 data shows that 85% of consumers are willing to shop at multiple stores for the best deals and 86% will try new products entirely because of coupons.
Retailers can use multiple channels to interact with different buyer demographics on their preferred platforms, increasing the opportunity for new holiday business.
Buy Now Pay Later is Now
With concerns around high inflation and recession fears, consumers embraced the flexibility of Buy Now Pay Later (BNPL) methods. From Nov. 19-25, BNPL revenue spiked 81% compared to the week before and orders made using BNPL jumped 78%.
BNPL allows consumers to make interest-free payments on their purchases over a set time period, representing a favorable option for those looking to stretch their dollar further in a tight economy. In 2021, the BNPL market was valued at $87.2 billion—a number that's projected to jump to $3.27 trillion by 2030.
Retailers who neglect the adoption of BNPL methods risk leaving money on the table, while those who support BNPL can increase their alignment with modern consumer preferences.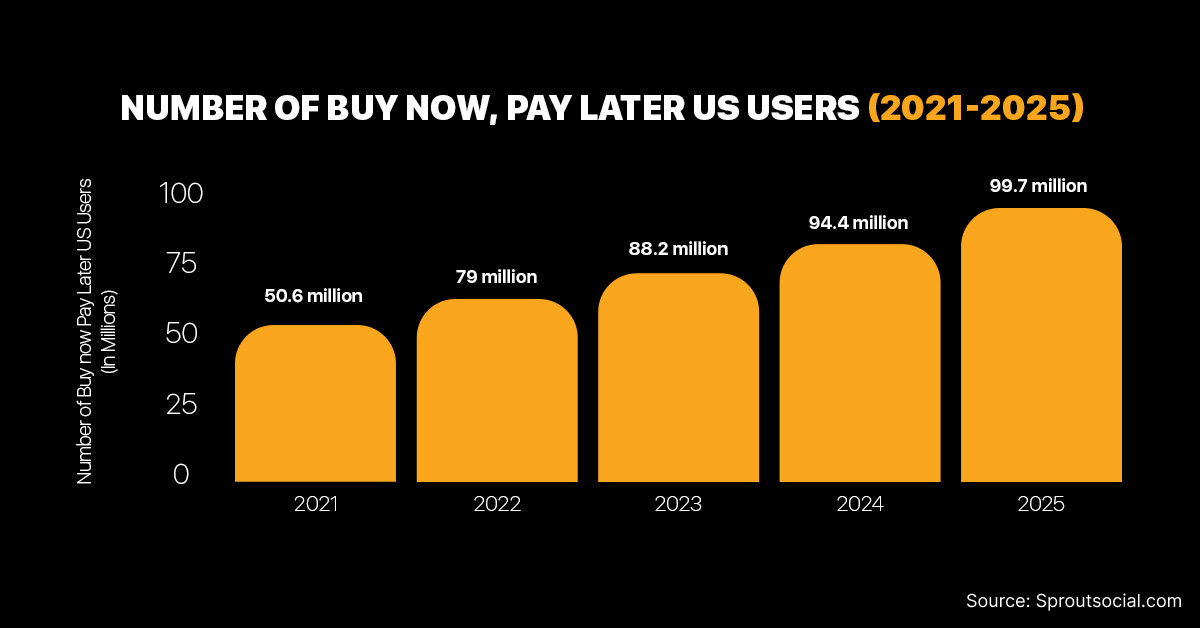 Shoppers Start with Search
Although Black Friday saw record spending, consumers have been more budget-conscious in 2022, using comparison shopping engines to research the best deals. In fact, in 2022, GE Capital research showed that more than 80% of retail consumers start their buying journey online.
With 4 of every 5 consumers relying on the Internet to kick off informed buying decisions, retailers who can interact with their audience in the early stage of the purchasing process have an opportunity to make sales before buyers step foot in a store.
Affiliate Marketing Still Key to Growth
Despite economic challenges, shoppers continue to spend record-breaking sums. With a growing consumer preference to shop through social media, affiliate marketing is in a favorable position to grab a bigger piece of the ecommerce pie heading into 2023 and beyond.
By 2024, global affiliate marketing spending is projected to increase to $15.7 billion—an increase of nearly 21% over 2022's forecasted $13 billion. Retailers who can stay in front of clients across multiple platforms and accommodate alternative payment methods will set themselves up to weather economic challenges and exceed revenue goals in 2023.
The SitePlug Opportunity
By creating a frictionless shopper journey, SitePlug gives search marketers and agencies an advantage in converting high-intent users at the most important points in the buying process.
With over $10 million in sales driven for brands during Black Friday and Cyber Monday 2022, SitePlug is growing fast and has shown over 121% growth since the previous year.
Get in touch with us today to learn how to get the most out of your affiliate budgets.