The holiday season makes up for the year's biggest and busiest online shopping season. Consumers are excited about deals on hot-trending products; hence, many people start their online holiday shopping in October. In 2022, US holiday retail sales are expected to reach $1.3 trillion, a 3.3% increase over 2021. Holiday e-commerce sales are expected to grow by 15.5% to $236 billion! Hence, staying aware of the constantly shifting marketplace and audience behavior will be crucial for brands that want to make the most of holiday sales.
Save the Date(s)
In 2021, Cyber Week (the 5 days from Thanksgiving to Cyber Monday) generated $36.4 billion in revenue in the US. Thus, brands must save this holiday calendar and gear up for Cyber Week 2022 to drive sales and conversions, especially with price-conscious shoppers looking for good deals.
Save and highlight these dates in your marketing calendar:
Cash in on holiday sales with SitePlug
The buyer looks forward to the holiday sales to shop and celebrates with their loved ones through gifting and new purchases. Consumers are always on the lookout for discounts and deals. Therefore, this presents an excellent opportunity for brands to attract high-intent consumers to their websites. But how can you ensure that your brand is ready for the holiday season?
The answer is quite simple,  partner up with SitePlug. SitePlug offers unique, tailored solutions that help brands stand out from their competitors and engage potential consumers. Through its content and search-based solutions; in 2021, SitePlug has helped e-commerce brands generate: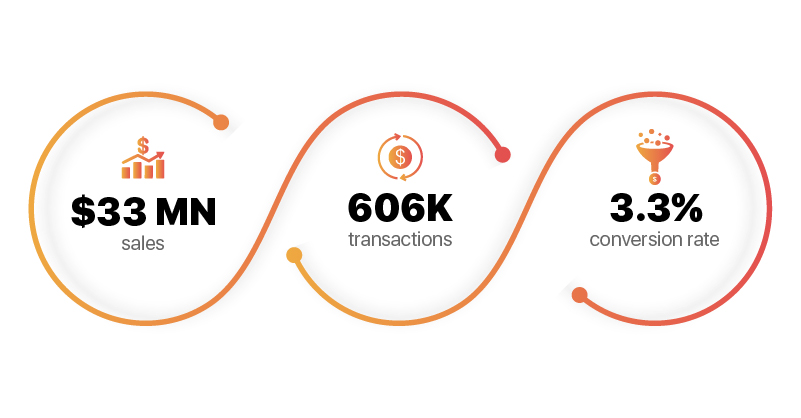 SitePlug generated $33 MN sales across the following categories: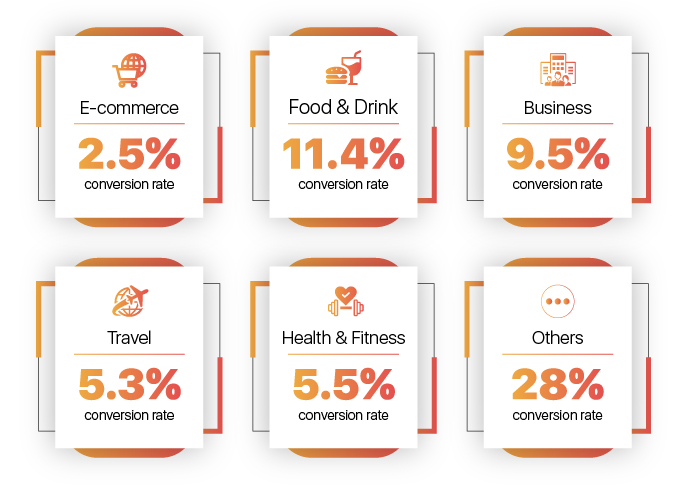 The SitePlug Advantage
One of the key factors contributing to a brand's success is understanding its consumers and creating impactful engagement with them. Through the power of content and search, SitePlug's solutions help deliver more clicks, leading to better conversions and incremental sales.
Most consumers spend considerable time researching products before making a purchase. Before making their final purchase decision, they look for reviews, discount codes, and deals online. Through Site Discover, a SitePlug offering, brands can connect with consumers during their purchase journey. It plugs in widgets, coupons, banners, and email inserts to influence buyers' purchase decisions.
During the holiday season, when customers are overwhelmed with sales and discounts, brands must capture their interest early in their purchase journey. For an instant recall, brands must appear in the consumer search before their competitors. Site Suggest identifies the consumer input on search engines and leads them directly to the brand website, bypassing the search page. Thus, Site Suggest converts a complex purchase journey to a single-click process.
Additionally, brands can avoid loss of consumers due to typos and autocorrect errors that occur while searching for the brand name with the help of Site Direct. Site Direct identifies these typos and redirects consumers to the brand page, thus promoting visibility and optimally utilizing marketing budgets.
To improve conversions and generate high sales during the holiday season, brands should engage with their customers and provide refreshing deals, value-for-money discounts, rewards, and more. E-commerce brands can make the most of SitePlug's tools to achieve measurable results during the Q4 sale period. Thus, brands can benefit from their SitePlug partnership and boost their lead generation and revenue growth, and drive conversions.
References:
https://roirevolution.com/blog/2022-holiday-ecommerce-stats-trends-predictions/#:~:text=In%202022%2C%20US%20holiday%20retail,grow%2015.5%25%20to%20%24236%20billion!
https://roirevolution.com/blog/2022-holiday-ecommerce-stats-trends-predictions/#:~:text=In%202022%2C%20US%20holiday%20retail,grow%2015.5%25%20to%20%24236%20billion!